Sometimes I get the impression that people think we are crazy for leaving all that we are familiar with for a life abroad but we aren't the only ones who have chosen this lifestyle. In fact, there are a lot of us and many of us blog about it.
Expatriated
is a series to introduce you to other expat bloggers.
..................................................................
Today, I have for you a lovely blogger named Britta who also happens to be an expat and a teacher! Her blog,
The Boots Parade
, follows her life in Central America.
Where are you from and where do you live now?
I grew up in New Jersey, went to school outside of Boston and am now living in Costa Rica.
How did you end up in Costa Rica and what inspired you to make the move?
My senior year of college I did a short term study abroad program in Costa Rica. I met my now boyfriend through my host family (he was their grandson) and we became friends and kept in touch while I went back to school. After graduation I went back to Costa Rica to visit and we decided to start a long distance relationship (yikes!). I went to Spain for 9 months to teach English and then decided I had had enough of long distance and that I needed to go to Costa Rica. And that is exactly what I did! I found a job and have been here for over a year and a half now.
What is the best part of living overseas?
Living in another country has taught me an incredible amount about myself. I have had to step out of my comfort zone so many times and it has made me a stronger person. I also love the fact that I am living in a completely different country than where I grew up. Sometimes I just stop and think and realize I was able to make a life for myself somewhere separate from my family and friends and have gained a sense of independence I don't know if I would have gotten otherwise. I also can't really complain of how beautiful this country is. You know, the tropical beaches, cloud forests, volcanoes, and sloths and monkeys make living in Costa Rica pretty great too.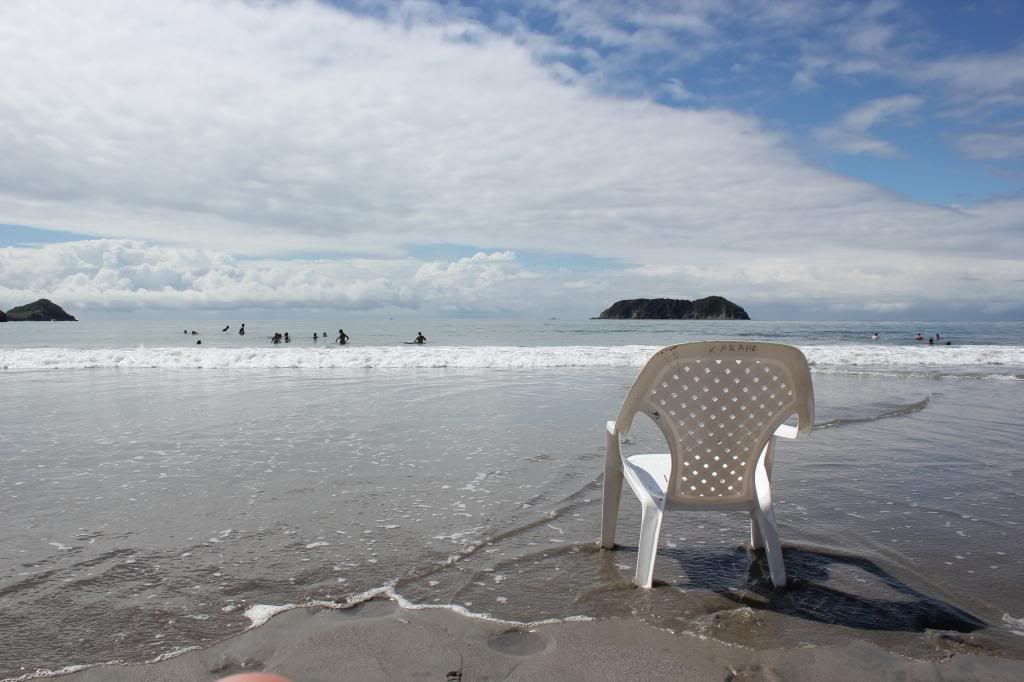 What do you miss most about home (besides friends and family)?
Besides friends and family (of course!) I miss a lot of the food at home. Don't get me wrong you can find some great food choices here in Costa Rica but not all of the food here is very healthy and there is not much variety. Much of the meals are made with lots of rice, butter, salt, cheese, mayo, and well I think you get the point. I guess what I miss the most is the variety of so many different types of ethnic foods and choices upon choices of products in the grocery stores at home.
What has been the most difficult thing to adjust to in Costa Rica?
I miss the ease and safety of living at home. Costa Rica is one of the safer Central American countries but it can still be dangerous. Almost all of the houses have gates where the cars must be parked inside. When I tell my boyfriend that at home we just leave our cars in the driveway or in parking lots without security guards he doesn't believe it! I also miss being able to walk alone in the streets or going for a run without having people constantly honking or whistling at me. It is kind of unfortunate but just how things are here!
Any funny whoopsies while adjusting to your new life?
This one actually happened pretty recently but I was showering one day when all of a sudden the shower started spitting fireballs at me. Not really hot water but actual fire balls! I screamed and ran out of the shower just in time to see the shower head light on fire. Seriously. Turns out the tape in the wires that heat the shower head (yes an electrical shower head .. dangerous much??) had burned through, hence the fire spitting! As soon as I turned the water off the fire stopped thank goodness and needless to say we got a new shower head pretty quick.
The internet! Things like skype, gchat, whatsapp, and of course this blog! have made things so much easier for me. I have been able to keep in great contact with my friends and family through my computer and my smartphone. Creating and updating my blog has also been a huge hobby of mine since coming abroad and I'm so happy I started it. I have made some great friends and have come across some awesome opportunities as well! Oh and not to mention having my boyfriend and his family for support. They have been such a help to me starting and going through this journey that I don't know where I would be without them. And last but not least my little pup Rocco! I don't know what I would do without him here in my teeny tiny apartment :)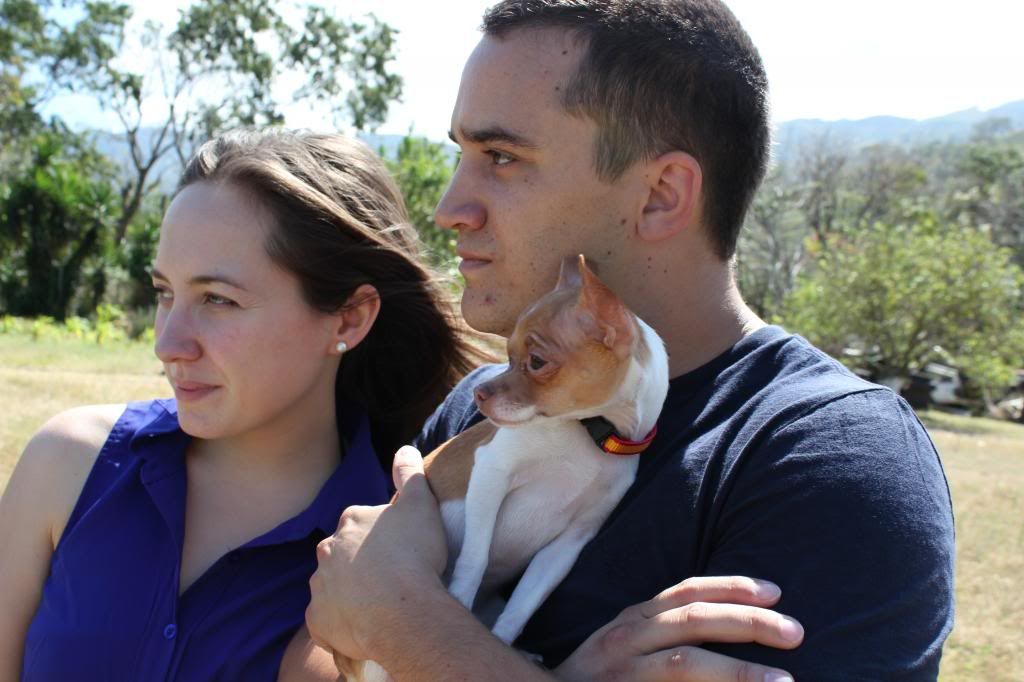 What is the biggest lesson you've learned from your time in Costa Rica?
One of the biggest lessons I have learned from my time here is how to live on a budget. The cost of living in Costa Rica is abnormally high. Everything here is so expensive in comparison to the salaries here. I have gone home to the states for a visit with a nearly empty suitcase and gone back to Costa Rica with almost two full suitcases just because of how cheap things are in the United States compared to here. People are always asking me to bring them things from the states. Needless to say I have had to learn how to save my money for the things I need (food, transportation, work supplies, etc) weekend activities, and student loans (bleh!).
If you had the chance to move elsewhere in the world where would you go and why?
I think Spain will always be near and dear to my heart. The country and the lifestyle were things that I could easily adapt to once again. Other countries I wouldn't mind spending an extended amount of time in include Sweden, where my parents chose my name from, and Croatia, somewhere I have always wanted to go!
Any advice for the newly expatriated?
Have an open mind and don't worry! I think everyone who has moved to a new country has experienced times of extreme stress and nervousness that maybe they have made the wrong choice. Try not to worry! Everything always works out the way it is supposed to. It may take longer than you had expected (ahem, my Costa Rican visa) but it will happen.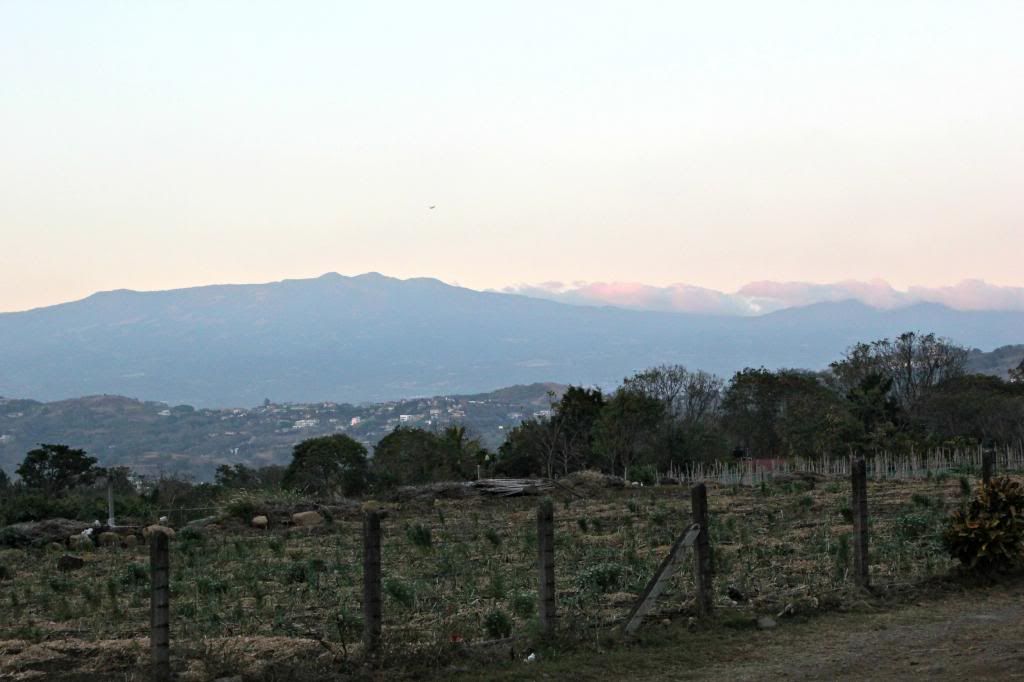 ...................................................
I have heard of so many people travelling to Costa Rica and loving it yet I was interested to see what it's like to call this beautiful, Central American country home!
You can check read more about Britta's life abroad here.